Why I Quit My Ph.D. and Became an Interior Designer
At the age of 21, I found myself driving across the country with nothing but my brand new husband, the things we could fit in our Subaru Outback, and an acceptance letter to one of the top Epidemiology Ph.D. programs in the country. I was chosen among hundreds of incredibly talented applicants, I was one of just a handful that was accepted into the program without a prior graduate degree, and I was going to be the youngest student in the program.
In addition, I had secured a research assistant job months before the program was even set to start, meaning my tuition, fees, and health insurance would be fully paid for during my time there. I was, arguably, at the top of my game, had a promising future in science and academia ahead of me, and was going to be ready to tackle some of the world's most pressing public health issues all by the age of 26.
And I didn't want any of it. Let me explain.
Artists don't make money and you will struggle for the rest of your life.
When I was a little kid, I generally wanted to be one of three things: a spy, a popstar, or a blacksmith (don't ask). As I grew up, I increasingly began leaning towards more creative outlets; I routinely wrote short stories and songs, created mixed media artwork, learned how to play the piano and electric guitar (the popstar dream was alive and well, folks), and played the Sims only to build and design their houses from scratch.
I excelled in my English, art, and foreign language classes, while I fell behind in science, math, and PE. I knew I wanted to be an artist of some type and I shunned anything to do with numbers, microscopes, or running. However, my dreams of following a creative career were quickly squashed by my teachers, my parents, and society; as they often said, artists don't make money and you will struggle for the rest of your life.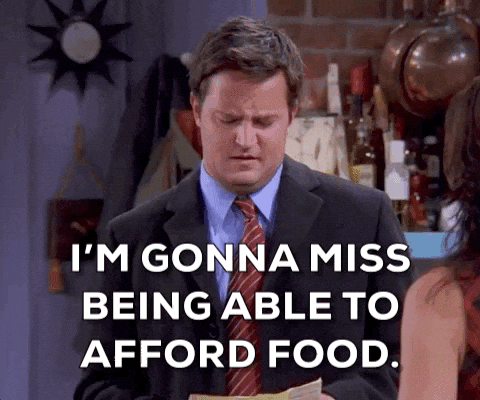 In college, I actually started out as a Spanish major, which lasted about two whole seconds. I just needed to pick something, and my dad was a Spanish professor and I spoke the language fluently, so I thought it would be easy for the time being while I figured out what I really wanted to do. Then, after a semester of taking some of the required Spanish courses (which were actually pretty hard and included way more about Spanish history, literature, and culture than the language itself), I knew it wasn't what I wanted to do.
While I was racking my brain trying to figure out what I was "going to do for the rest of my life", my husband (who was not my husband at the time--yet) suggested that I look into a health-related major because I was really into nutrition, health, and fitness at the time. I contacted an academic advisor, was told that I should join the Health Sciences major, and, soon after, I was enrolled in a full load of public health courses.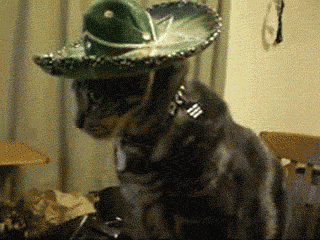 Next thing I knew I was applying to 12 of the best epidemiology graduate programs in the country--and I got into all of them.
One of the classes I found myself enrolled in was Introduction to Epidemiology. Epi demi what? I had no idea what this topic was, but I found myself intrigued. I took the class and I actually really liked it. It was sciencey (something I never ever thought I would like), it was cool (dealing with epidemics and disease outbreak investigations?! Were my spy dreams going to finally come true?!), and I had a fabulous professor to inspire me.
I really liked the feeling of actually being good at something that I had never been good at, so I kept going. I enrolled in more epidemiology, statistics, and public health courses and surprisingly excelled in all of them, I became a research assistant for several projects in my department (something that very few students at my particular college were granted the opportunity to do), and next thing I knew, I was applying to 12 of the best epidemiology graduate programs in the country--and I got into all of them.
(Side note: please don't think that I am bragging--I absolutely am not. I actually don't think that what college you go to matters and I have seen some incredibly brilliant minds arise from community college, state schools, or no college at all).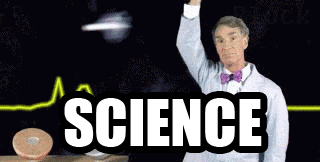 Which brings us back to the beginning of this post. I had experienced tremendous academic success in a short amount of time, I was going to start a new life as a doctoral student at one of the top programs in my field, I was young, and yet...my heart wasn't in it. At all.
I knew that this field didn't give me the passion, excitement, and drive that my creative pursuits had granted me. I yearned to feel alive through my work and missed creating beautiful things. But, putting a "Dr." before my name (which several of my family members had), solving serious public health crises, and being respected by my family, peers, and society was really important to me at the time.
So, I convinced myself that I was doing the right thing and I began.
I was undeniably miserable the entire time.
I made it almost two years into the program. I took all of the required classes, got good grades in all of them, and managed to secure several research assistant jobs throughout my time there to fully pay off my tuition. I didn't do poorly while I was there, but I was undeniably miserable the entire time. I was enduring every day rather than living it, and I hadn't felt happy in months.
I gained weight, I had panic attacks at least once a week, I had to see a therapist, I cried all the time, I stopped doing things that I enjoyed, and I dreaded every coming day. I had a war playing out in my mind and it was affecting every aspect of my life.
The courses I had to take were insanely difficult, the work was incredibly boring to me, and I didn't connect with most of my peers on any level--I felt utterly uninspired, incompetent, and trapped. It turns out that epidemiology can be fun and interesting when it's based on easy introductory classes and other surface-level material, but if you've ever been to grad school, you know that everything goes deep.
I quickly realized that there was way more complex math, hardcore science, and convoluted theory involved in the field than I had once thought, and so much of the work involved heavy coding in statistical software (can't you just tell that this life wasn't for me?). It also didn't help that almost everyone around me seemed to be handling it far better than I was; they still got to do fun things on the weekends, they understood the readings the second time through when even after the fifth time through I was still lost, and they actually appeared to be interested with and passionate about the material we were learning.
So, we were in the big leagues now. Working and studying close to 80 hours per week for really shitty pay, a topic that didn't really interest me, and with a long, long road ahead of me made it almost impossible to continue, especially while staying happy, healthy, and sane.
I was tired of living this way, I was sick of working so damn hard to fit into a box that I thought society and my parents and my teachers had placed me in, and I just wanted to feel like myself again. So, I quit.
So, I went for it; I was going to start my own interior design firm.
For the first time in years, I felt free. I felt like I could do anything I wanted to do. Dog trainer? Yup, tried it. Fashion publicist? Totally thought about it. Interior designer? Ah-ha, there it was! As a kid, I looked forward to coming home from school every day just to hop on my Sims game and design their houses.
As a college student, I planned and decorated every apartment we ever lived in (a total of 4, to be exact) as best as I could with what little money we had, and I loved every minute of it. I also designed homes for a few other friends and family, and it was the happiest I have ever felt while working.
And throughout my entire adult life, I have undeniably swooned over every single furniture store, interior design magazine, and beautiful home I have ever seen. Just ask my husband! He knows that he doesn't need to take me to fancy restaurants or buy me expensive jewelry; a light snack and a drive through a neighborhood with pretty houses is all I need to make me a happy camper.
So, I went for it; I was going to start my own interior design firm. I mean, I had already quit school--it's not like I was going to disappoint everyone all over again. Plus, who cares?
So, I got the proper training, started my own company, and was well on my merry little way to living my dream life.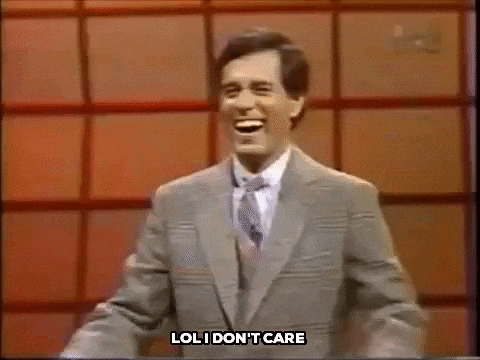 And here we are. I am the happiest I have ever been, I am laughing and smiling and loving every single day, I am surrounded by beauty everywhere I go, and I can't even believe I went through so many months of misery in that program.
I should have known from the beginning that it wasn't right for me and I should have looked into what epidemiology truly was before starting a freaking Ph.D.; I should have embraced my inner artist, gone with my gut, and found a way to make it work. But, you know what? I am the strongest
I have ever been, the happiest I have ever been, and the most successful I have ever been. And I don't think that I would feel this way now if I hadn't gone through that grueling time in the program.
As my homegirl Kelly Cutrone says, "you can't feel real joy unless you've felt heartache. You can't have a sense of victory unless you know what it means to fail. You can't know what it's like to feel holy until you know what it's like to feel really fucking evil. And you can't be birthed again until you've died".
Plus, my time there led me to develop a collection of key skills that are surprisingly essential to interior design: painstaking attention to detail, project management skills, a great work ethic, strong communication skills, budget awareness, a deep sense of integrity, and commitment to producing flawless results. At least I got something out of it!
There is more risk in doing what you think you're supposed to do and what others want you to do than in doing what you truly want to do, what makes you feel alive, and what ignites a fire in your soul.
If you are finding yourself in a job or career that you just can't fathom going to another day, I think you should quit. I know it's hard and some people just don't have options. I know that you've got bills to pay and mouths to feed and enough student loans that you could buy a whole house.
But, if you do have the option or if you think you could make the option happen, I whole-heartedly encourage and support you to make that change. There is more risk in doing what you think you're supposed to do and what others want you to do than in doing what you truly want to do, what makes you feel alive, and what ignites a fire in your soul.
At the end of the day, being 30 and not having much money or stability because you are following your dream is way better than being 30 and having a mind-numbing job, having a lot of money, and being absolutely miserable.
As always, I am here for you, I support you, and I know you can make your dreams come true--whatever they may be. Maybe I never made it as a popstar, but being an interior designer checks off all my boxes too ;)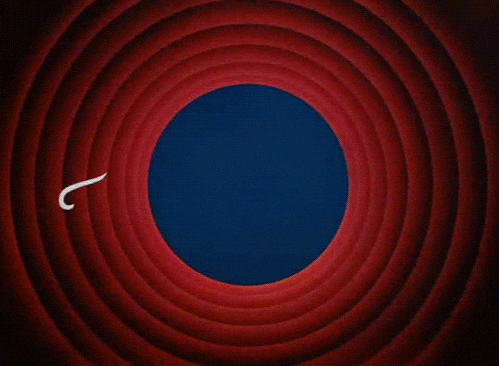 Want to gain instant access to our FREE insider's guide to a well-designed home? Click here
!